Casio's scientific calculators are now a game and manga!
Do you have what it takes to become a Function Hero?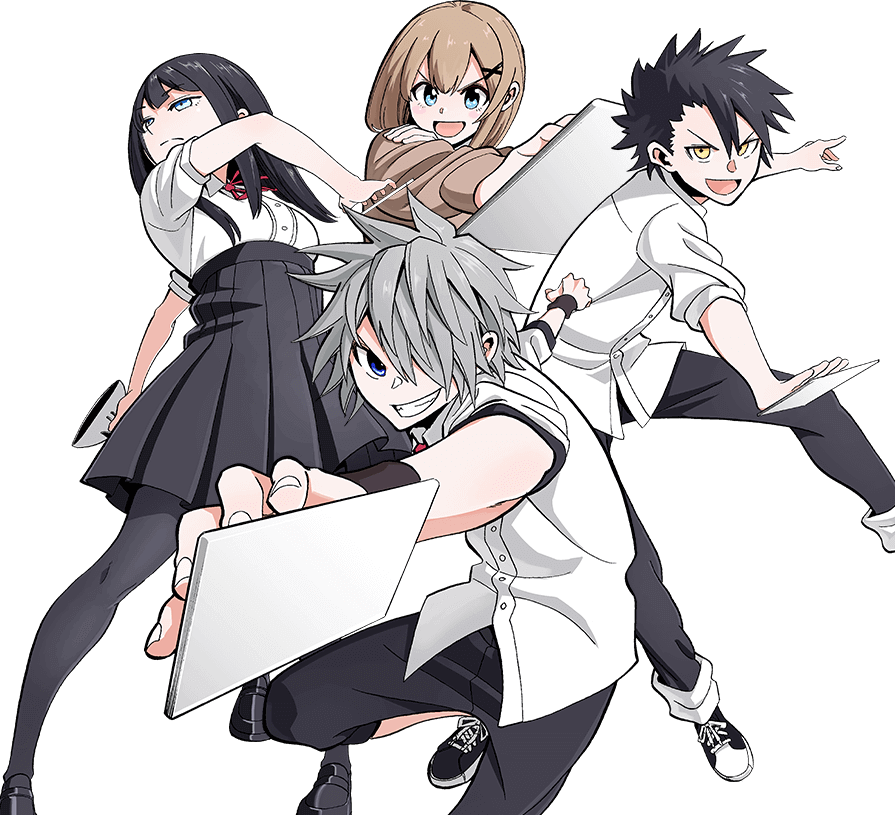 Manga Episodes
Kaito

Math Power:10,000

A passion-ridden player who thrives for Function Field Battle. He has a knack for quick typing and is always battling his frenemy Toru.

Takuma

Math Power:0

A freshman who just started attending Casio Academy, Takuma dreams of becoming a top player of Function Field Battle. For some inexplicable reason, he attracts the attention of strange people.

Emi

Math Power:0

A shy freshman at Casio Academy. Spurred on by Kaito, who she greatly admires, she began Function Field Battle in an effort to break out of her shell.

Azusa

Math Power:???

The cool and mysterious class president. She might come off as a snobby princess, but in reality…
The more you root us on, the greater the chances we'll release more chapters!
Story
What's "Function Field Battle?"
Function Field Battle is a battle of who can attack their opponent first with quick and accurate calculations. By summoning a VR realm, equations and formulas are physically expressed as power vectors.
As VR technology made great leaps toward advancement, the population of players around the world grew explosively. All players now have one goal in mind: to become a Function Field Battle hero.
Join Kaito and his friends from Casio Academy as they battle every day to boost their Math Power.
Game Introduction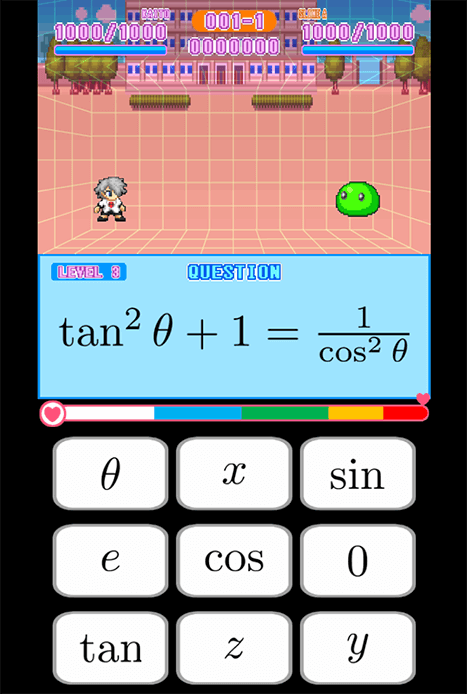 *Music Maoudamashii
Game worldview

Help Kaito fight a mini monster in Function Field Battle!

Game objectives

Playing is easy — all you have to do is "Attack" and "Evade." The more stages you clear, the higher your total score will be. Your highest score is your Math Power!

Get a high score to read the mangas

Once you've purchased a genuine scientific calculator, make a user account! By entering the ID you receive upon registration, you'll get additional options to pick Takuma, Emi, and Azusa as your player character. If you achieve over a predetermined total score, you'll get full access to the ending of the manga!

Required network environment

iOS (11 and over), Android (6.0~latest version)
Google Chrome (71.0 and over), Safari (12.0 and over), Opera mini (4.4 and over)
Over 540×960 pixels (not optimized for tablet devices)
Intel CPU devices not supported
Network settings (Wi-Fi, 3G or 4G)
How to play game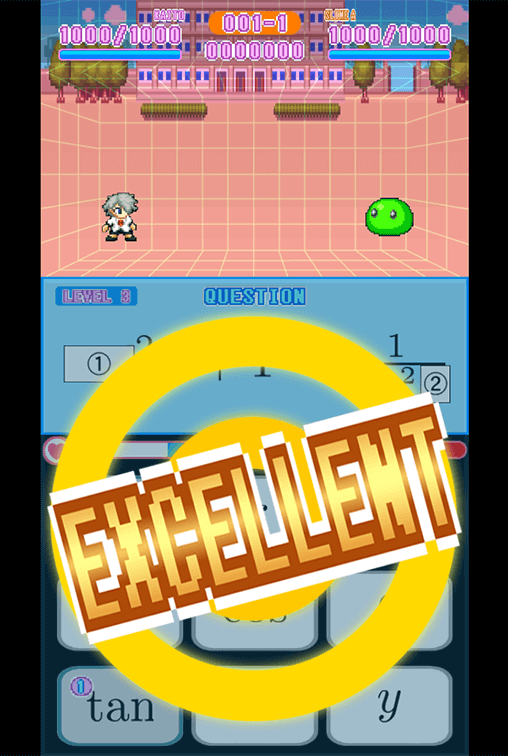 A formula will appear when it's your turn to attack.
Pay close attention, because it will quickly
disappear and reappear in an incomplete form.
Memorize the given equations and choose the correct answers
from the panel as fast as you can!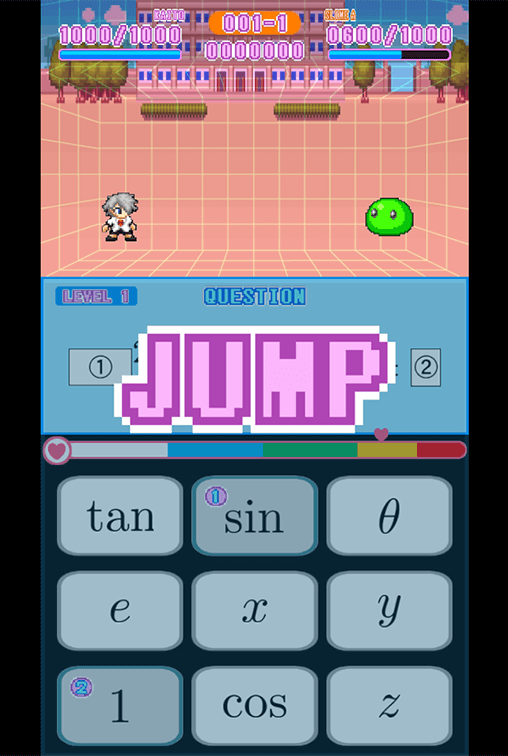 During your opponent's turn to attack,
tap the screen at the right time to avoid the power vectors.
You can jump up to 2 times,
but miss the timing and you'll suffer major damage!